A new month has begun, all votes have been reset.
Play Operation Hydra
Posted on June 2nd, 2017 11:49 AM EST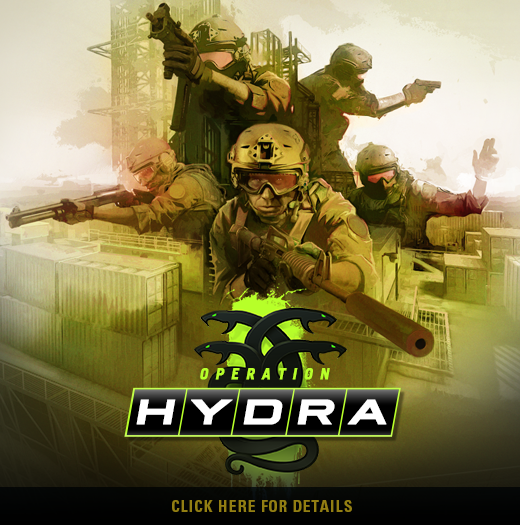 Operation Hydra features the all-new Operation Hydra Events--a 2v2 competitive mode, a 5v5 mode that requires broad weapon proficiency, and twists on classic game rules including a chance to play using a special heavy armor, low-gravity sniping, team deathmatch, knife and zeus-only, and others. There's more - Operation Hydra features a set of new and returning community maps available for casual and competitive modes, along with a full Guardian Mission campaign, an Operation Coin upgradable to the new Diamond level, an Operation Journal with friends leaderboards, the opportunity to gain extra XP, Operation weapon drops, and the all new Operation Hydra Case!
Click here for the source of this article
RSS Feed